Send an athlete a
high five!
Special Olympics athletes are doing their best to stay healthy and fit while maintaining a safe distance from their teammates, coaches and friends. Let them know that they are doing a great job and that you cannot wait to see them back on the playing field!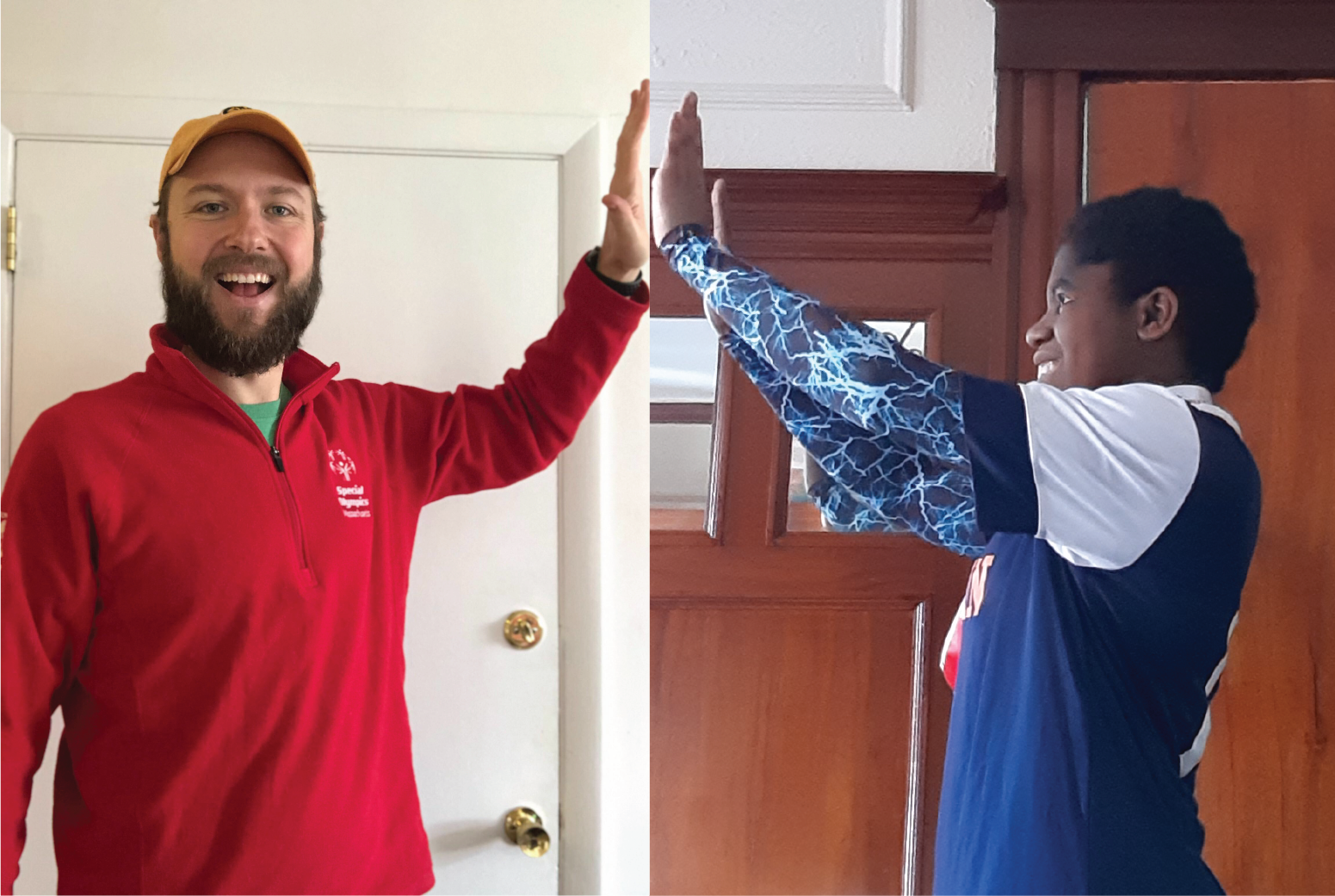 Our athletes need your support more than ever
Send a High Five!
How sending a High Five works:
Send us a picture of your half of the high five!
We'll send you your high five, alongside a picture of a Special Olympics athlete, and instructions on how to share the photo on social media.
Special Olympics Massachusetts will share some of the photos on our social media platforms, including Facebook, Instagram and Twitter.
Over the next few weeks, we'll share updates from the athlete you are paired with, so you can stay up-to-date with their preparation towards getting back on the playing field!
*There is a select group of Special Olympics athletes who are part of this first-of-its kind campaign. Every submission will be paired with one of these athletes. All photos that are submitted may be used for Special Olympics communications purposed.